Due to our imminent move, we will unfortunately have to let go of some precious store furniture. Perhaps
you are interested or do you know someone who is looking for a very special mahogany wood counter
display case with faceted glass center tableau and lockable sliding doors. Or one of our smaller display
cases, most are fitted with lighting and locks. A safe to store valuable treasures. We also have a
mahogany wood buffet cabinet with facet cut glass panels, slide-out shelves on both sides and subtle
inlay work. The beautiful L-shaped walnut wood museum table is also on sale gone. This can serve
very nicely as a display table for a shop window, or as a conference/meeting table.
Interested?
Feel free to send an email to; info@tijdloos-horloges.nl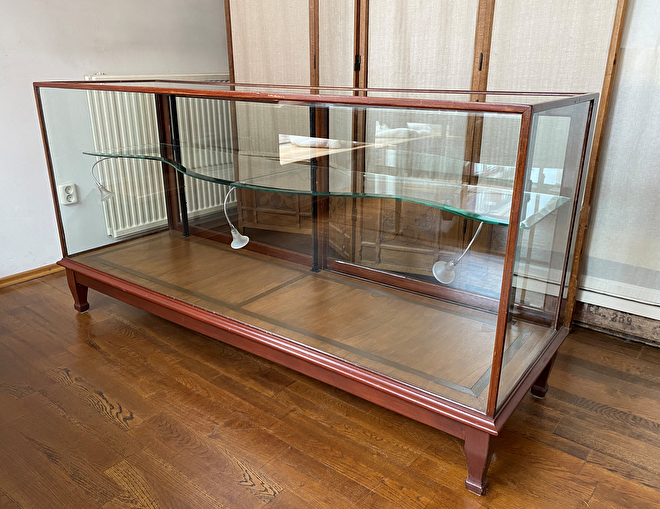 Mahogany showcase counter with faceted glass center tableau Sold
- height 91cm
- depth 58cm
- width 178.5cm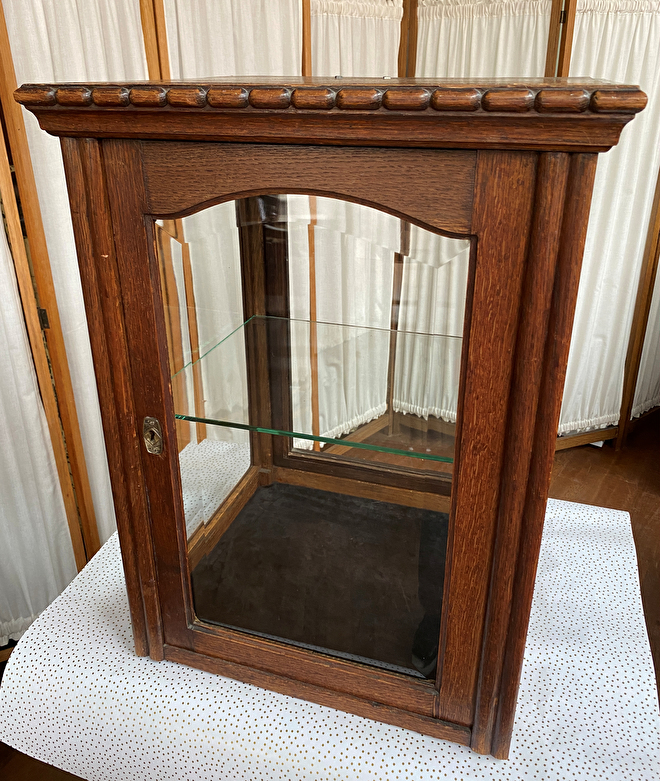 Oak showcase with faceted glass €325.-
- height 65cm
- depth 40cm
- width 49cm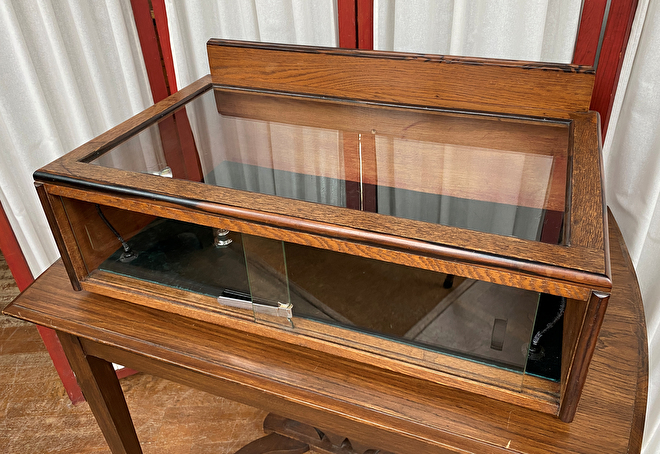 Oak and coromandel wood showcase Sold
- height 35cm
- depth 75cm
- width 45cm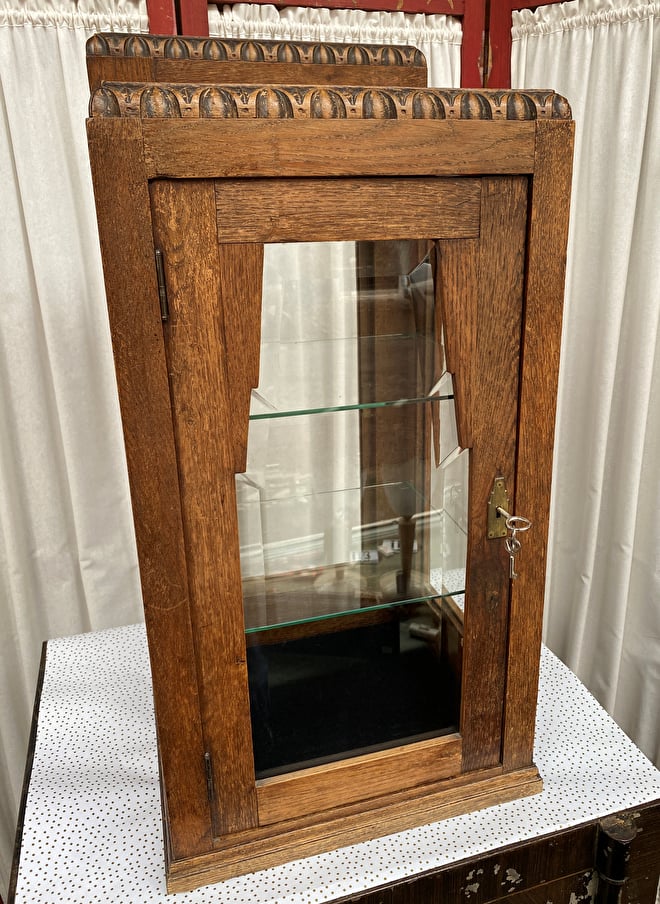 Art Deco oak wood showcase with faceted glass €325.-
- height 66cm
- depth 35cm
- width 35.5cm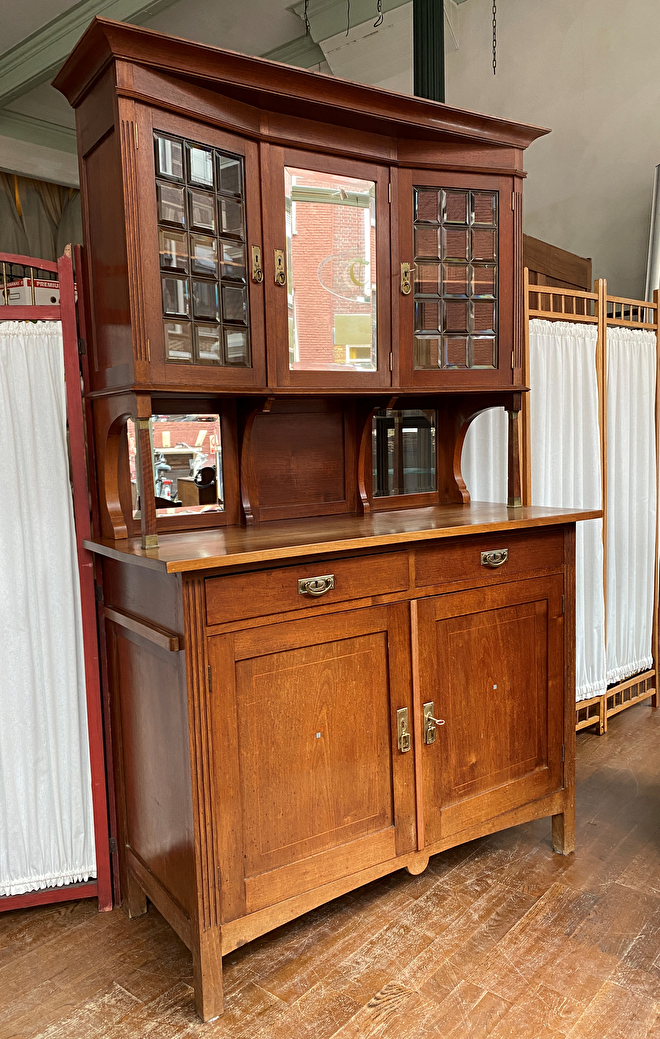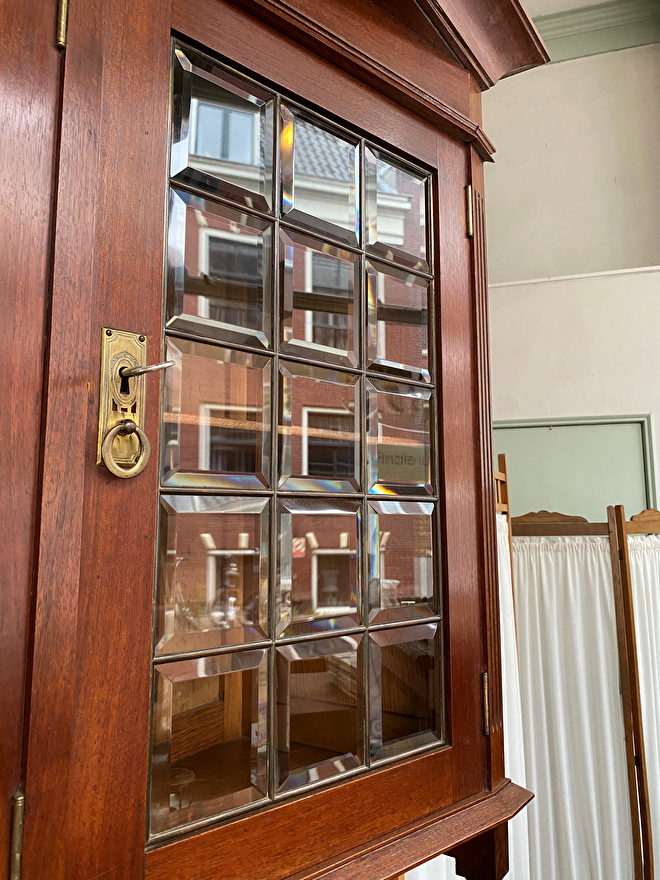 Mahogany buffet cabinet ca.1900 with faceted glass €250.-
- height 209cm
- depth 54cm
- width 130cm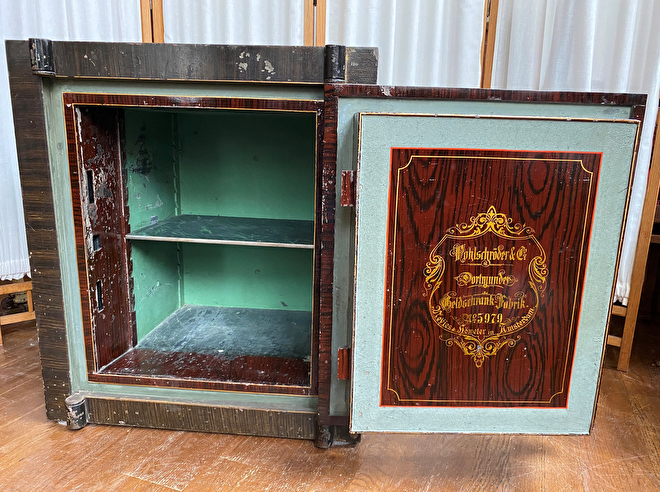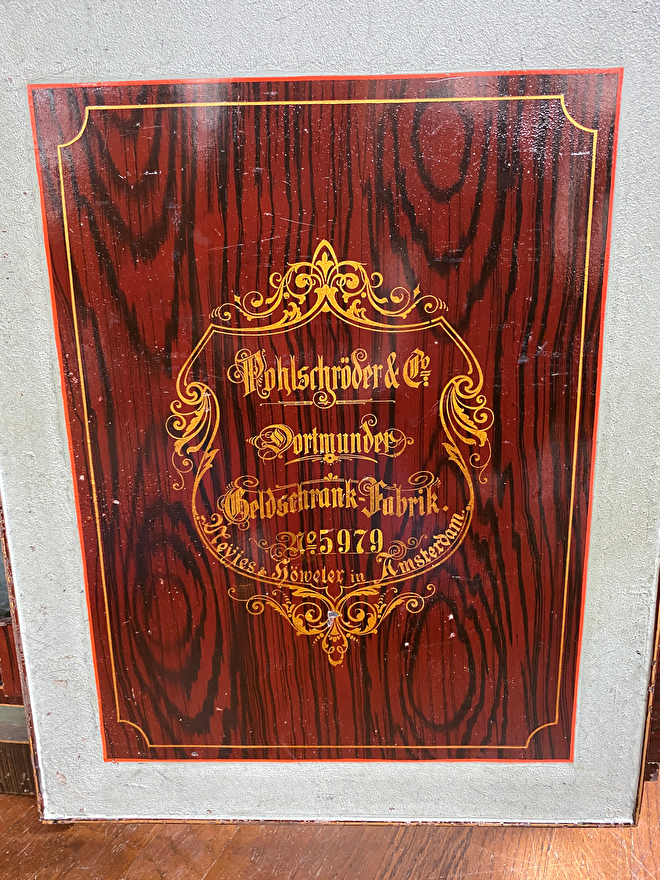 Safe with original paint and fully functioning lock €350.-
- height 71.5cm
- depth 50cm
- width 62.5cm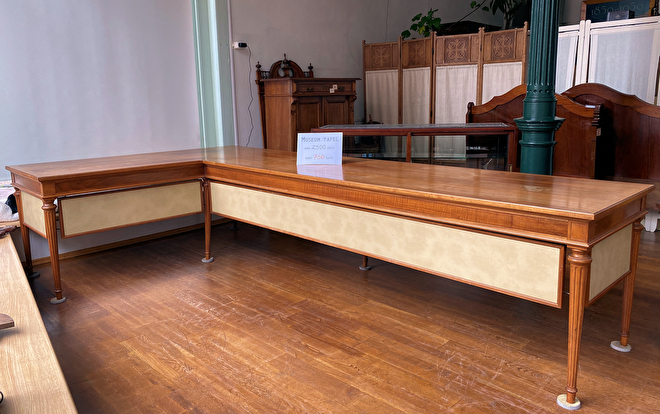 Large 1930's walnut wood L-shape museum table Sold
- height 76.5cm
- depth 74.5cm
- outer width 335/180cm - inside 260.5/105.5cm